Services
When Academy Door & Control was first established in 1973, our mission was to provide quality service and establish a proud track record of customer satisfaction through our residential and commercial installation, service, and repair of garage doors and openers throughout the Metropolitan DC area. This goal has been achieved and the drive toward continued improvements is never ending. Academy Door & Control proudly serves its community and offers competitive pricing and convenient services to our community!
You can trust our certified technicians for fast and reliable garage door services at affordable prices. With more than 30 years of experience, we pride ourselves on the quality of our excellent customer service and garage door and door opener repairs. Contact us for expert garage door repairs, installations, and services for the entire metro area.
At Academy Door & Control, we stand behind all of our sales, services, and installations and we warranty every installation and service call with a guarantee to solve your problem.
Our Services Include: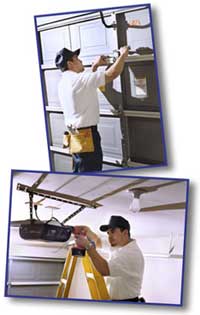 All Garage Door Services

Broken Cables

Broken Springs

Broken Wheels and Rollers

Chain Drive Openers

Garage Door and Opener Repairs
General Maintenance
Installing new garage doors and openers

Repairing doors that are off track
Replace Door Sections
Residential and Commercial Garage Door services

Steel Doors

Wood Doors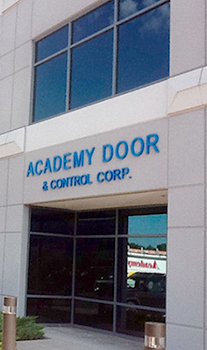 Residential & Commercial Garage Door Repair
24 HOURS / 7 DAYS A WEEK / 365 DAYS A YEAR! We are ready to serve. At Academy we have the knowhow and equipment to fix any problem. Most importantly we have the man power to get it done immediately. Our same day garage door repair service and quick fix track record speaks for itself. We take pride in being the most reliable solution to any door or motor problem.
Let a Professional Service Your Garage Door

The garage door systems industry recognizes the important safety aspects of your garage door. The check list as provided by DASM (Door & Access System Manufacturers Association) is the basis for our service technicians to maximize the value of our service to homeowners and businesses alike. This checklist covers the most important parts of a basic inspection of a residential sectional garage door connected to an automatic garage door opener.
The garage door is typically the largest moving object in the house, and many of its components are under high tension. Improper installation or maintenance of a garage door can create a hazardous condition that can cause serious injury or even death.
Because of potential dangers involved, all repairs and adjustments must be performed by a trained door systems technician using proper tools and instructions. Do not try to remove, repair or adjust springs or anything to which door spring parts are fastened, such as, wood blocks, steel brackets, and cables or other like items. If the door appears inoperable, a trained door systems technician should be contacted. Be sure to call or email us right away!
Our services include the following important features:
Check and lubricate all pivot points

Check and lubricate all hinges

Check, adjust and lubricate springs

Check and tighten all fasteners

Check door operation and balance

Check door condition and operation

Check opener features and functions

Check condition and age of springs

Check all supporting hardware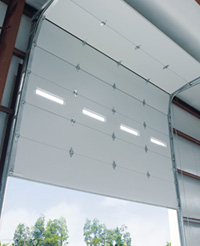 (Lock assembly, handle, bumpers, etc.)

Check condition of all rollers

Check condition of lifting cables

Check condition of bottom lifting fixtures

Check condition of lifting drums if applicable

Check reversing feature

Check secondary safety features

Check all nuts and bolts
Call today to find out what Academy Door & Control Corp. can do for you!